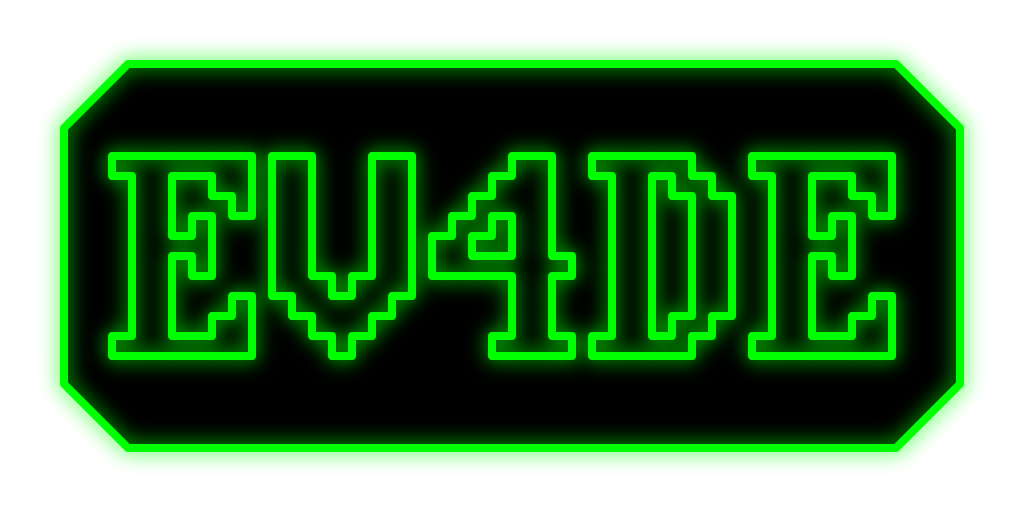 EV4DE
This game was created as a submission to Eevee's GAMES MADE QUICK??? 1½.
EV4DE (pronounced 'evade') is a game about flying a ship through space and avoiding asteroids. Play three different game modes, unlock additional ships, and get a high score!
EV4DE can be played with a keyboard, but I strongly recommend using a joystick or gamepad.
System Requirements
| | |
| --- | --- |
| Operating system | MS-DOS or compatible (FreeDOS, DOSBox, etc.) |
| Memory | ≥1MB |
| Hard drive | ≥512KB free |
| CPU | ≥30MHz x86 or compatible |
| Display | 320×200, 16 colours, 256K graphics memory |
| Input | Keyboard required, joystick recommended |